Importing Dreamweaver snippets into the TopStyle 3 Clip Library (and vice-versa)
Author: Marcello Cerruti
Author's Site: il Creaweb
Reference ID: 15627
Launching the TopStyle 3 Clip Library
In TopStyle 3 open the Clip Library, from the menu:
View» Panels» Clip Library Panel, or from the keybord shortcut:
Shift+Ctrl+L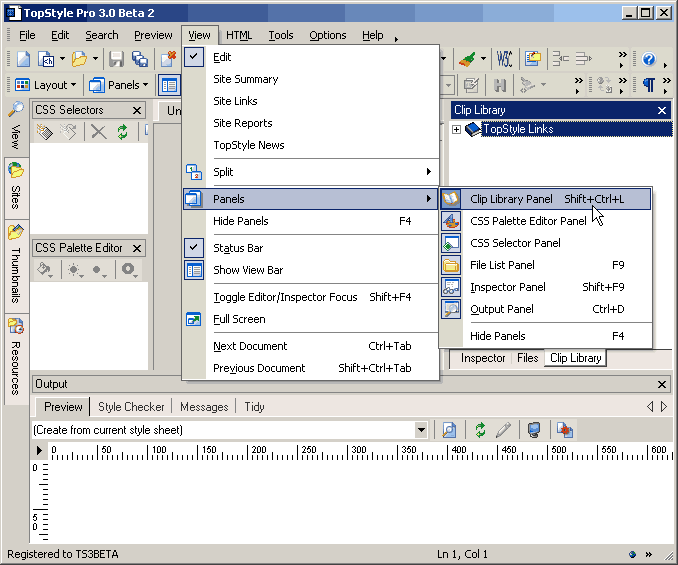 The Clip Library panel will appear, by default settings, docked at the right of the TopStyle working area.
Right click on the Clip Library and choose "New Folder" to create a new folder. A dialog box will prompt you to type in the folder name, e.g.: My faves Scrollbars.
The new folder will appear on the Clip Library panel.
Right click on the new folder and click "New Library Item" to create a new library item.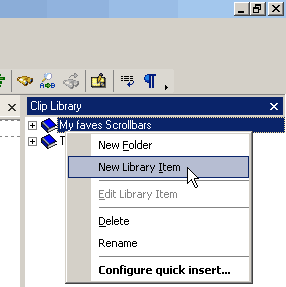 The "Library Item" dialog box will appear to let you paste the snippet's title and the snippet's code from your collection in Dreamweaver.