Importing Dreamweaver snippets into the TopStyle 3 Clip Library (and vice-versa)
Author: Marcello Cerruti
Author's Site: il Creaweb
Reference ID: 15627
Launching the Dreamweaver MX Snippets panel
Open Dreamweaver MX and open the Snippets panel from the menu:
Window» Snippets, or from the keybord shortcut:
Shift+F9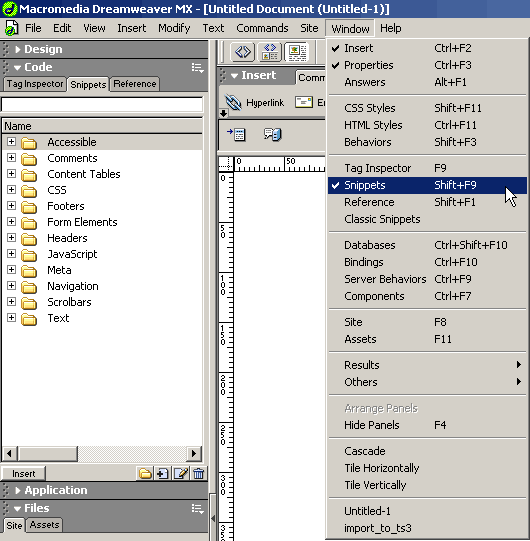 The Snippets panel will appear displayed according to the Dreamweaver MX workspace preference you have set.
Choose the folder in which are stored the snippets you wish to insert in the TopStyle 3 Clip Library panel, e.g.: CSS, click on the + icon or double click on the folder icon
Select the snippet you wish to export, right click on it (shown left), and click "Edit" or click the "Edit Snippet" button at the bottom of the Snippets panel (shown right).
The "Snippet" dialog box will appear.